AxxonSoft New AI Developments and Integrations at Intersec 2023
01/23/2023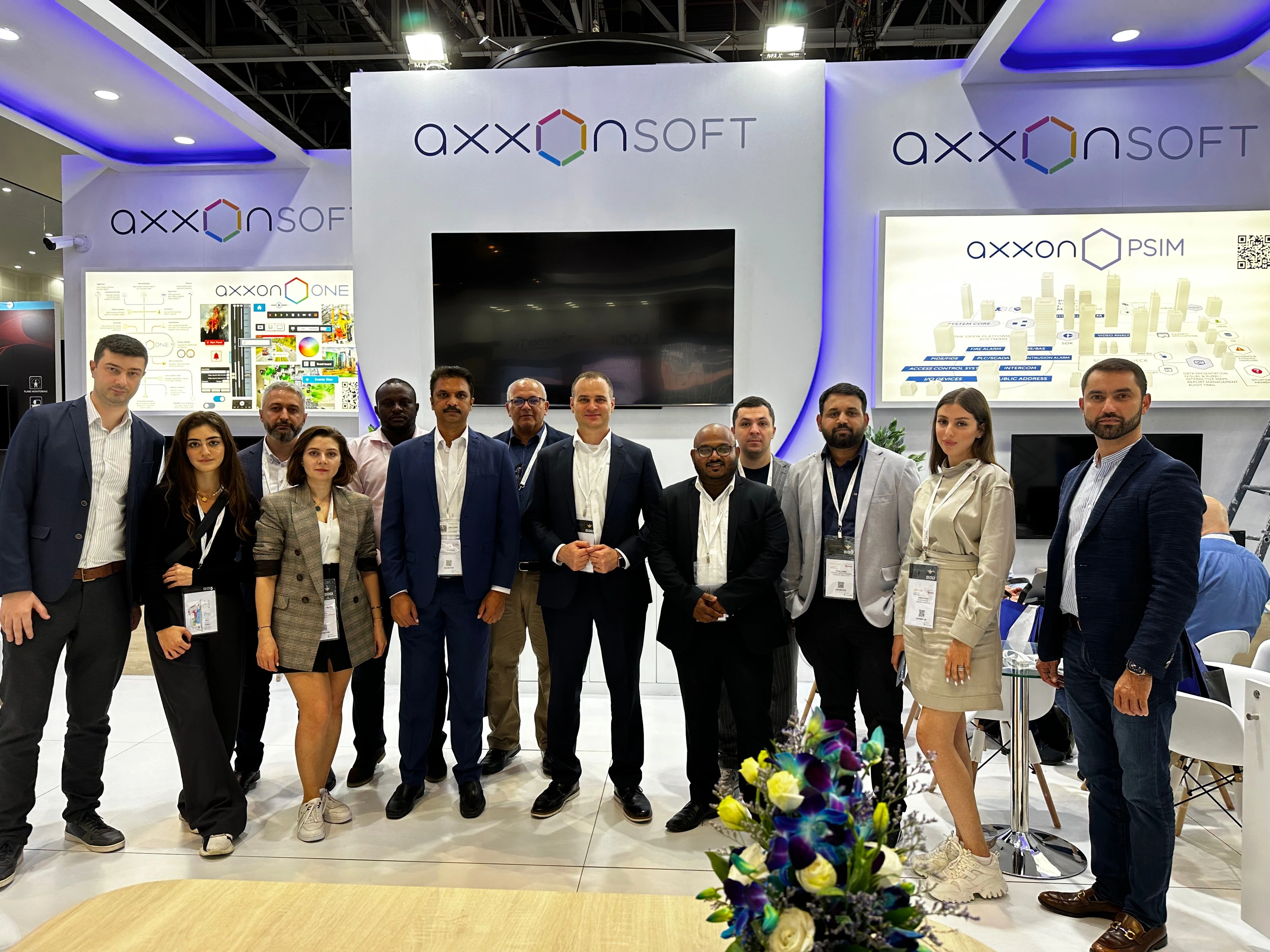 AxxonSoft participated in Intersec 2023, one of the world's largest converged industry trade shows for Security, Safety & Fire Protection, held at the Dubai World Trade Centre on January 17–19. Intersec is truly an international show with visitors coming from all over the world, with an especially massive flow from the Middle East, Africa, and Asia.
Our team presented our latest innovations in the areas of Artificial Intelligence (AI), intelligent video search, VSaaS solutions, and unified security. We showcased our brand-new AI-based analytics, including a dynamic privacy masking feature.
Public interest was sparked by the newly introduced functions of the upcoming Axxon One unified security platform 2.0 release: multi-camera tracking, similarity search, and integrations with ACS, fire/security alarm systems, and PIDS.
Of particular note is the launch of our global Vision AI Aggregated Solutions campaign with TD SYNNEX, NVIDIA, Dell, and Advantech. Vision AI Aggregated Solutions are suites of AxxonSoft AI apps and NVIDIA, Dell, and Advantech hardware bundles that have been pre-validated and customized for vertical deployments across smart spaces including retail, manufacturing, airports, and campuses. These solutions will be distributed by TD SYNNEX.
Also, within the framework of partner solutions, we showed the newest developments of AxxonSoft AI video analytics running on NVIDIA Jetson® AGX Orin™, single board computers for edge computing applications based on the ARM architecture. As well, we presented Axxon One and Seagate® Lyve™ Cloud integration aimed at both hybrid and cloud VMS deployments.
Visitors to our stand were impressed by the extensive capabilities of our systems, and some of them placed inquiries right on the spot. We wish to express our gratitude to all the show participants, and we are already looking forward to next year's exhibition.