Version 4.8.7 of Intellect PSIM released
08/01/2013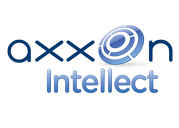 AxxonSoft has released version 4.8.7 of the Axxon Intellect Enterprise PSIM. Main emphasis in the upd atehas gone to increasing stability and making a number of minor system improvements. Intellect 4.8.7 also introduces a number of new features.
One of the key improvements is the extension of the list of supported operating systems — now Intellect works on Windows 8 and Windows Server 2012.
Several changes have been made to the Auto Intellect solution for transport. Support for license plates from the following countries has been added to the Carmen recognition module: South Korea, U.S., Uruguay, Brazil, Chile, Argentina, Paraguay, Thailand, Iran, and Mongolia. The Carmen recognition module also can now display information about the color of the background of a license plate.
The Uragan license plate recognition module can display information about the number of vehicle lanes in the frame, which makes setup easier.
Auto Intellect also allows setting a recognition confidence threshold for display of recognized numbers. The algorithm for determining the size of the license plate in the frame has been changed as well for higher recognition quality.
Smart video detection tools are included with the installer for the latest version of Intellect, thanks to Detector Pack 1.2, which has been supplemented with a detection tool sensitive to stopped vehicles and traffic congestion. The detection tool generates an alarm if a vehicle stops and remains immobile in a user-specified area.
Detector Pack 1.2 now has a light detection tool, which allows monitoring control panels that display information via light indicators.The detection tool allows specifying one or multiple areas in the frame that contain light sources (indicators) and then notifies when the light sources (indicators) are turned on or off in these areas.
Integration of IP cameras and IP video servers has been enhanced with Drivers Pack 3.2.18, which supports over 1,000 IP devices and both the ONVIF and PSIA standards.
To download the installer for Intellect 4.8.7 or to view the release notes and product documentation, click here.